Build your own meals are a great way to get your kids to try new foods while getting them involved in the cooking preparation process.  Your child can see the different ingredients you are choosing and may even decide to try similar ones themselves.  Encouragements such as, "I love the taste and crunch of peppers, would you like to try one as well?" or "These mushrooms are delicious, would you like to put one on the corner of your pizza to see if you like it?" are great ways to help expose your children to new or previously rejected foods.  This type of meal allows all family members to feel autonomous in their food choices and quantities.  I've included some of my favourite build your own meals below.  Check out our Family Fiesta Meal (coming soon) for delicious build your own fajitas and family fun games night! 
Personal Pita Pizza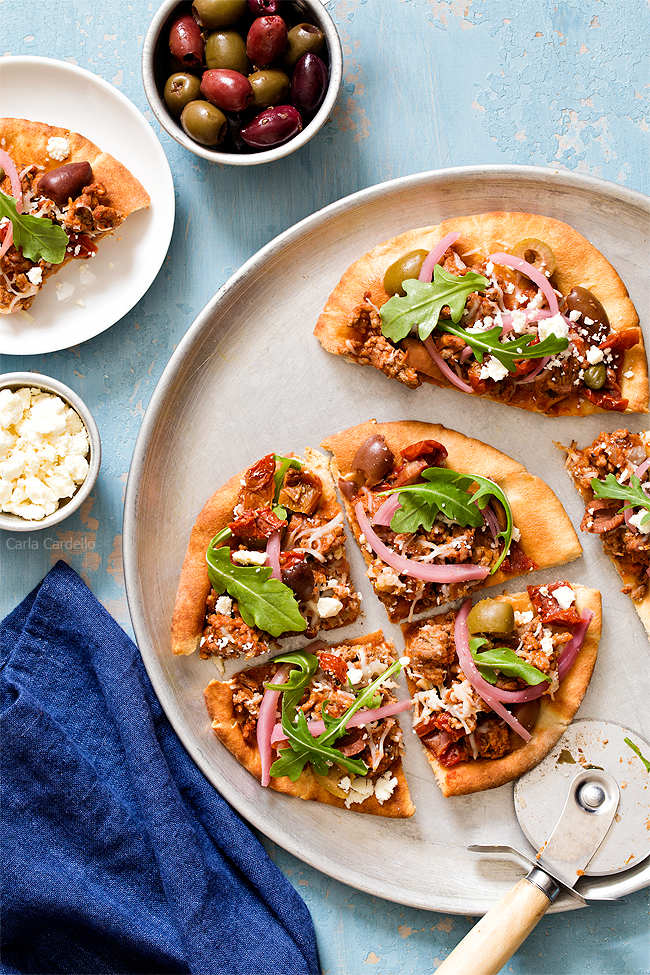 Ingredients: 
Marinara sauce

Pesto

Shredded mozzarella cheese

Sliced mushrooms

Sliced red onions

Sliced tomatoes

Sliced peppers 

Spinach

Sliced grilled chicken




 
Preheat oven to 350° F.

Give everyone a pita and allow them to add sauce, cheese and whatever toppings they like.

Bake for approximately 10 minutes or until cheese is melted and vegetables have softened.

Let cool and enjoy!
Custom Rice/Rice Noodle Bowls
 
Ingredients: 
Brown rice or brown rice noodles

Sliced peppers

Shredded carrots

Chopped green onions 

Shredded kale

Chopped tomatoes

Chopped cucumbers

Cabbage

Sesame seeds

Protein choice: grilled salmon, chicken, beef, tofu or edamame

Sauce choice: teriyaki, bbq, chipotle, etc.




 
Allow the family to pick toppings and prepare their own bowl.

Add your protein and sauce of choice.

Enjoy!
Eat well, be well
Emma Minden, Registered Dietitian, Wholesome GO